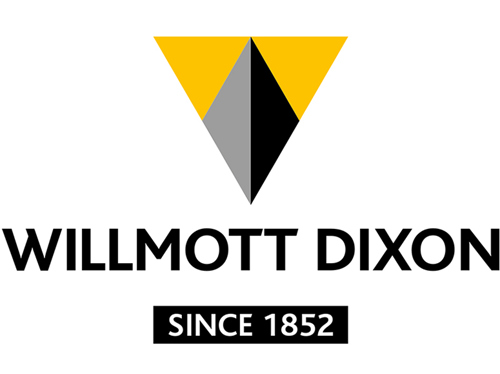 Founded in 1852, Willmott Dixon is one of the UK's largest privately-owned construction companies. Group chief executive Rick Willmott is the fifth generation of the Willmott family to lead the business. This supports strong company values that ensure an ethical and responsible approach to how we do business, and a "purpose beyond profit" commitment to leaving a positive legacy in our communities and environment.

This is exemplified across our business achievements, with highlights including:
Our responsible approach to sustainable growth – we have zero debt and no bank borrowings.
We are Build UK's promptest payer according to Government fair payment reporting, with average payment time of 31 days and 98% of invoices paid within 60 days.
We are the Sunday Times 4th Best Company to Work for in the UK in 2019, demonstrating our commitment to investing in our people.
We have reduced our carbon emissions by 58% since 2010 and are a carbon neutral business since 2012.
We have enhanced the life chances of 8,936 young people since 2013, and are on-course to achieve our target of 10,000 by 2020.
We hold two Queen's Awards for Enterprise for our work in sustainable development promoting opportunity.
Our work with universities 
We deliver circa £200m of major construction projects to the higher education sector each year.
Our sector focused approach gives us an insight and understanding of the needs of the higher education estate, in order for UK universities to compete on a national and global scale. 
We work with our university customers to ensure your buildings support your educational, research and student outcome goals, alongside operational, energy and space efficiencies, commercial success and civic responsibilities.  
To support university estates teams' activities, in 2019 we will be launching and funding a comprehensive research project looking at the influence of the higher education estate on student outcomes. We also continue to host our 'Future Campus' thought leadership event to share leading practice in health and wellbeing, energy efficiency and digital transformation within your campus developments.  
We are very proud of the work we deliver and our relationships with universities, including recent multi-project partnerships with the University of Birmingham, University of Warwick, University of Exeter, University of Kent, University of Hertfordshire, University of the West of England, Birmingham City University, Coventry University, Bournemouth University and Teesside University, among others. 
For more information please contact Chris Farr, Principal Framework Manager : chris.farr@willmottdixon.co.uk
Business Partnership
AUDE welcomed Willmott Dixon as their fourth business partner in September 2019. "Willmott Dixon meets the brief for the kinds of company we choose to work with in full," said Jane White, AUDE's Executive Director. "The scale of some of their current public projects – from the Pears Building research centre to the Old Admiralty Building for the Department for Education - is a clear indicator of the level and nature of the work they do. They are one of the top 40 largest private companies in the UK and a very familiar name to most of our universities' estates teams. Their recent higher education projects include the Sports and Wellness Hub for the University of Warwick, University of Kent's new Kennedy Building, Green Heart and Teaching & Learning Building for the University of Birmingham and Kingston University's Town House. Our university members will benefit from the huge experience they bring working to improve university estates through increased co-operative working opportunities with the Willmott Dixon team, under the AUDE umbrella. Their recent Brilliant Buildings guide to transforming universities was a key pointer to the demands faced by higher education establishments and we're pleased to be able to work closely alongside them, adding value to our membership and showcasing Willmott Dixon projects in this new way. Our first co-operative ventures involve assisting Willmott Dixon with a research brief, and a member event exploring the digital campus of the future."
Willmott Dixon places great value in AUDE's role promoting excellence within the Higher Education built environment, and we're very pleased to have been selected as a Business Partner. We look forward to adding value to the AUDE membership, including launching a new research project looking at the influence of the HE built environment on student outcomes.
Richard James, Senior Sector Manager – Higher Education at Willmott Dixon
Publications from Willmott Dixon
Digital Campus Event Presentations