Browne Jacobson - The impact of Covid-19 and Brexit on contracting - Thursday 4th March 2021 - 2pm-3pm
Date: 4th March 2021
Location: MS Teams Online
Price: 0.00
AUDE/Browne Jacobson - The impact of Covid-19 and Brexit on contracting
Date - Thursday 4th March 2021
Time - 2pm-3pm
Following the UK's recent departure from the EU, in this, the third of their initial webinar series, the team at Browne Jacobson LLP come together to reflect upon the impact of Brexit on the procurement and contracting of goods and services. They also consider the unforeseen circumstances brought about by the pandemic – from both a landlord and tenant perspective.
Retail-estate management specialist Suki Tonks will start the session by considering the situation from the perspective of your tenants and delve into the rationale behind some of the demands they might be making of you. Suki will also provide advice and guidance in relation to the on-going management of your relationships with your tenants to ensure the long-term, harmonious provision of on-campus services - and student satisfaction.
From the availability of products and workforce shortages to price increases, insolvency and the effects of safety precautions on productivity, construction lawyer Martin Cannon will then focus on how an increased focus on the financial status, design considerations and the sourcing of materials during the tendering of suppliers can reduce risk in large estate projects.
Finally, public procurement specialist Anja Beriro will then focus on the changes that Brexit has brought to public procurement and what we have learnt from both Covid and Brexit about future-proofing our procurements and contracts.
This one-hour session will be chaired by Dominic Swift.
Dominic Swift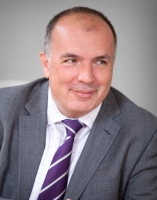 Dominic is a Partner within our real estate team. He has significant project management experience gained by leading major projects and has brought this to bear as a key member of the education team. Most recently Dominic has been developing our due diligence offer and in particular developing methodologies to help our clients identify key project risks early so that they can be managed actively to reduce their impact on the delivery of the project.
Dominic also advises on governance within education and regularly delivers training and seminars as part of induction programmes for new university or school governors.
Dominic has advised many of our largest education clients on their most complex development and regeneration projects applying the skills and experience he gained working for major public sector landowners such as Homes England, Natural England and the Department of Work and Pensions.
Dominic has been involved in large scale projects relating to student accommodation, leisure and recreational facilities and teaching spaces.
He has particular expertise in advising on procurement in the context of land transactions. His clients welcome his "hands on and can-do attitude".
Suki Tonks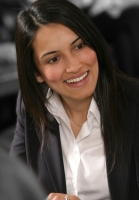 Suki is a partner in the real estate department with over 15 years' experience in non-contentious landlord and tenant matters. Suki acts for a wide range of retail and leisure clients including Paperchase, Boots and Pure Gym advising on all aspects of real estate transactions and more recently, providing strategic advice on managing property portfolios during the pandemic.
Suki is also a governor at a Nottingham secondary school and is a non-executive director at Nottingham Forest Women's Football Club.
Martin Cannon
Martin is an experienced construction lawyer with a mixed non-contentious and contentious practice. Clients have described his advice as "always clear, timely and serves us well".
Martin has been delivering advice on public sector projects for over 30 years and delivers his experience with a team of specialist lawyers who are used to delivering services as part of a client's project team. As a Partner within the firm's construction team, Martin leads on construction, engineering and facilities management projects within the education sector.
Martin and the team have recently advised in relation to the procurement methodology for a new engineering facility for a university in the Home Counties where the specialist plant and services were an integral part of the project.
Martin is a recognised expert in the operation of Private Finance Initiatives/ Public Private Partnership contracts (with a view to funding public sector projects. He also sits as an adjudicator on Chartered Institute of Arbitrators, The Technology and Construction Solicitors' Association and Construction Plant-hire Association panels and acts as a mediator and arbitrator. He has had cases reported on expert evidence, adjudication and enforcement; and speaks regularly on a wide range of construction matters.
Martin's recent experience includes advising in relation to the procurement of a new engineering facility for a university in the Home Counties where the specialist plant and services were an integral part of the project.
Anja Beriro
Anja specialises in: advising public bodies on their duties and obligations under the public procurement regime and how to run successful and compliant procurement exercises; managing complex projects that require lawyers and other advisors from different disciplines; providing commercial and governance advice to a wide range of public authorities; advising public bodies on alternative service delivery models in particular outsourcing of service delivery and corporate vehicles.
Anja's public sector legal experience has been built through time spent Anja regularly advises universities on contractual and other commercial issues in particular procurement and commercialisation arrangements.
Please note - the MS Teams link to join this meeting can be found in the iCalendar of your booking confirmation, however, the link will also be sent in a seperate invite closer to the time of the meeting.
Did you know that some of our events are CPD accredited? If you've attended an AUDE event in the last 12 months your CPD hours could be waiting. View the list of events you have attended and download your certificate at MY AUDE > MY EVENTS.