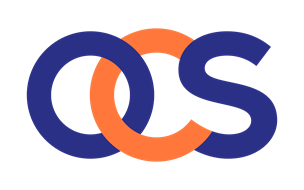 About OCS Group
OCS Group is an international facilities services company. We have one of the largest global FM footprints, with a 100-year history of service excellence, including over 20 years working with universities across the UK.
Our 130,000 colleagues operate in 26 countries. As well as education, we operate within a range of other sectors, including sports, leisure, entertainment, healthcare, central government and heritage. With central knowledge hubs for each of our core services, best practice solutions found in one sector are considered for all our other environments.
We flex with our clients to provide the right facilities management solution to them. Our core services of cleaning, security, hard FM and catering can be procured as single services or as integrated packages (total FM, soft FM, hard FM) with our other facilities services, such as grounds maintenance, waste services, feminine hygiene, pest control, reception, and reprographics.
Building strong partnerships is key to our business. When asked in 2022, on a scale of 1-10, "how likely would you be to recommend OCS as a facilities management service provider, we scored an average of 9.04.
OCS Group's higher education partners include University of the Arts London, University of Gloucestershire, Cambridge University, Cardiff Metropolitan University, University of South Wales, Queen Margaret University, University of Edinburgh, University of East Anglia, and Cardiff University.
All of our service solutions are formed upon our three core pillars:
talent development at all levels;
investment in and development of technology and data to enhance our offer, and;
continuing our environment, social and governance programmes.
In this way we continue to improve our efficiency, delivery, and capability, whilst supporting our client's aspirations relating to social value, carbon zero, and cost savings. Our solutions also reflect the changing needs of higher education environments; we have recently developed a Student Welfare training package for our university security officers.
OCS Group has recently formed from a merger between OCS and Atalian Servest's UK, Ireland and Asia operations. See more about our recent merger here: Atalian UK, Ireland and Asia operations to merge with OCS Group to create new, leading international FM provider. 
Embracing the evolution of FM in education - OCS Launch Webinar

Publications
OCS Group Emerging Trends in FM - 2023
OCS Group Thought Leadership - Recruitment Challenge in Cleaning - March 2022
OCS Group Thought Leadership - Sustainability in Security - April 2023
OCS Group Thought Leadership - Technology in Cleaning - October 2022
OCS Group Thought Leadership - Women in Security - November 2022
Embracing the Evolution of FM in Education

Contacts
Lauren Giles, Business Development Manager – Education
E: lauren.giles@ocs.com
T: +44 7458 087494


Social media