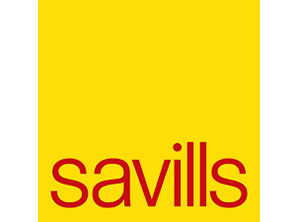 Founded in 1855 in the UK, Savills is one of the world's leading multi-sector global property advisers, with an international network of over 600 offices and more than 39,000 professionals across 70 countries. We have 132 offices throughout the UK, which gives us a powerful platform from which we deliver a best in class service for our clients. 
At Savills we take great pride in our education work. With more than 25 years of experience in the sector, it is a priority for our business. We have dedicated sector specialists working on and adding value to some of the UK's most complex and high profile education projects.
We are a trusted partner, bringing an innovative approach to real estate, a strong client focus and commitment to our people and training to deliver a professional and personable service.
How Savills Adds Value
We provide the full spectrum of real estate services, helping you to add value, improve efficiencies, maximise function and unlock delivery
We understand the wider considerations driving your estate aspirations. We then apply our commercial expertise to help you challenge the norm with innovative, flexible solutions
Unrivalled geographical coverage across the UK. We understand your local market, allowing us to give you informed and insightful advice on your estate options 
About Savills Education
Savills Education brings together experienced sector specialists from across all aspects of our business, to facilitate knowledge sharing, establish best practice and ultimately provide optimal solutions to our higher education clients. We consider a wider understanding of the dynamics of the higher education sector to be crucial in providing robust advice in relation to:
Operational estates
Student accommodation portfolios
Commercial opportunities, including science/innovation parks
Land/property investments
Surplus assets 
We can provide comprehensive property advice across the entire development cycle, from formulating estate strategies, implementing projects and commencing operations, to optimising the efficiencies of an institution's operational estate and renewal/redevelopment, including maximising value on surplus assets. 
With our experience, commercial astuteness and culture of collaboration, we are ideally placed to advise on all estate matters, and to challenge where appropriate, in order to provide well-rounded guidance and identify future-proof solutions.
Our expertise includes:
Estate strategies, master planning and project delivery
Planning consultancy services, including infrastructure and heritage
Development land/property consultancy and agency
Valuation of all asset classes
Student accommodation consultancy and agency
Project management and building consultancy
Science/innovation park business planning, delivery and agency
Funding and investment structures and partnering
Land and property management services
Economic assessments and business planning
Rating
Energy consultancy
Retail and leisure 
Savills Education collaborates seamlessly with experts from all market sectors across the business, and is underpinned and supported by our industry-leading research team.
Savills also manages the award-winning Charities Property Fund. 
Publications
Visit our website
Key contact details
To find out more about how Savills Education can assist you, please do get in touch with one of the central team: